List of Species!
__________________________________________
Here you will find all the species located in the galaxy.. that are alive.
Zandoo
_______________________________________
The DPA
Amount: Nearly 200.
Individuals:
Emperor Beritusk
- Usually has no equipment, but instead has a large amount of guards with him. He is incharge of the DPA
General Bigusk
- One of the two generals, who command the many DPA troops. This general is fearless, and constantly equips his men with the highest grade equipment to stomp down any rebellions.
General Baliterfusk
- The second general. He depends less on scare tactics, and is more incharge of defending the borders of DPA territory. If the time comes, this general uses his superior strategy to crush his enemies.
Average Height:
About 7'3"
Average Weight:
About 270 lb.
Picture and short description:
The species that control the DPA have six strong legs, and two arms. Though they have but one eye which gives them no depth perception. Their feet also have no friction whatsoever, and they can only pray the the floor has not been recently waxed.
Biology:
They have a stomach that takes up about half of the room inside their body, this allows them to digest nearly anything they eat. They have a sort of layer of bone underneath their skin, with millions of joints that allow complex movement. The average DPA can go about an hour without air before suffering injury.
History:
The DPA were originally called the Buytuiskeratusk. They were a power hungry empire that constantly conquered other species and would rather slaughter them then keep them as slaves. The Buytuiskeratusk eventually controlled a nice section of the galaxy, and had plan to dominate all of it. This was until many soldiers never reported back. Further studies revealed a disease quickly spreading across the galaxy, though the center seemed untouched, the disease surrounded it. The Buytuiskeratusk then opened their territory to the public. Many different aliens flooded in, trying to escape the disastrous plague. The Buytuiskeratusk then changed the name of their empire to the disease Protection Agency, or DPA for short. They lost many Buytuiskeratuskes while closing off their borders and now only have a total of 237. The DPA currently forbid all species from leaving the borders, though some speculate the DPa sometimes send out scouting parties to infected zones.
Average Behavior:
In general most DPA are soldiers. Children are born straight into the army from day one. Though very few are ever born, due to their concerns being more centered on power, and the disease. The DPA are power hungry and demonstrate their "superiority" constantly. When in battle, the DPA are ruthless and use every dirty trick in the book to bring their foes to their knees.
Type:
Survivor
Other:
They control the only safe zone in the galaxy, other than the center of course. They also have created a wide variety of droids. Their newest one is capable of doing lots of crap. Shown here:
_______________________________________Bitusk
Amount: 3
Individuals:
Tibut
- Tibut is in charge of the other two Bitusks. He is your stereotypical nasty, rude, and mean guy. He is constantly causing trouble within DPA borders
Average Height: 8'6"
Average Weight: 100 tons
Picture and short description:
Biology: The majority of the Bitusk remnans is machinery that keep their old bodies alive. Their exteriors are harder than the metal their robot parts are made of. A feature th at came with their robotics includes a 'bottomless' stomach, often used as a way to smuggle many weapons around DPA territory.
History: The Bitusk never were a powerful empire. Once the only remaining three fled into DPA territory, they realized that their species was doomed, due to the only survivors were all men. They received illegal robotic surgery within the borders to toughen them up so they could gain power within the residential planet.
Average Behavior: Rough and mean towards new species.
Type: survivor
Other: These are some bad mamajammas
__________________________Swiflera
Amount: 8
Individuals:
Jericho
- Leads the other Swiflera in their many criminal activities, he is nasty, and has a strange aggression towards children.
Average Height: 5'1"
Average Weight: 143 lbs.
Picture and short description:
Biology: The Swiflera have their heads attached to a very powerful tail. Their tail is strong enough to withstand three more Swifleras on top of it, this allows Swiflera to do many advanced combat maneuvers such as standing on their head and using the spikes on their body to impale other creatures. However, the Swiflera feet are easy to break.
History: The Swiflera empire was actually very peaceful, a leading member in the Galactic Council. The only survivors were part of the small amount of crime in the Swiflera empire. Tis a shame that these ruffians represent them today.
Average Behavior: The surviving Swiflera lead a life of crime, mostly thievery and gang activity. They are horrible liars however, and rely on their stealth, or weapons, to make it through a sticky situation.
Type: Survivor
__________________________Shari'Kah (Commonly known as: Soul Rippers)
Amount: 666
Individuals: No certain individuals, as the Soul Rippers have one mind
Average Height: 10'2"
Average Weight:70 lbs.
Picture and short description:
Biology: The Soul Rippers are able to "fade", which is a process similar to teleporting, but can only be conducted if they are not in bright light. Their eyes glow purple, and are able to see in every light spectrum possible. The Soul Rippers eat any meat available to them, and are stealthy by nature.
History: The Soul Rippers are notorious for traveling between star systems and causing mayhem amongst empires. Their history is largely unknown due to them never writing anything down. They have caused many interstellar wars and are commonly blamed for the spread of the disease, despite them dieing too,
Average Behavior: The Soul Rippers have a sort of hive mind, so they each act very, very similar. The Soul Rippers are excellent speakers, and masters of manipulation. Often hiding in the shadows and whispering to either cause insanity, or to make someone do something.
Type: Survivor
Other: the only reason the Soul Rippers do not destroy the DPA for some laughs is because the DPA is the only safe zone other than the center of the galaxy.
MicrobialBalance A.K.A Drent66
_________________________________Amlek
Amount: 3?
Individuals:
Amwren
Amwren is the "pack-mule" of the three, carrying most survival equipment in his pack. He is also the techy, building many simple machines from metal scraps found in the ruins of their civilization, including the Piston boots, which allow falls from staggering heights, the tension plate and belt, which make carrying heavy objects attached to the belt much easier, and the Can Cap, which is a minor protective device for the skull. Amwren carries Piston boots, a Can Cap, a tension plate and belt, a set of weak shoulder pads, and a makeshift recurve bow and some stone arrows.
Fora
Fora is the most agile and quick of the three, and rather reckless. She carries two broad blades, and a unique helmet with LED's attached to the front. She has weak shoulder and knee pads, and a tension belt.
Kalip
Kalip is the most courageous and cunning of the three, but lacks proficient combat skill. He favors using ranged electrical weapons, especially his electron Transmitter, which can deliver an invisible and silent, but very deadly, electrical shock to any unaware enemies. He has a set of rather thick shoulder plates, some protective boots, and a simple steel chest plate, held on by a tension belt and plate. He wear a Can Cap.
Average Height: 5'8''
Average Weight: 170lbs.
Picture and short description: All Amleks are similar in build, but females have small amounts of hair on their heads, and all Amleks have slightly different colorations.
Amwren
Fora
Kalip
Biology: Amlek are fast, agile, and powerful. They have slow metabolism, and contain most normal avian organs. They do not have wings, and are covered in soft, downy feathers. Amlek have resilient hearts, and can withstand physical exhaustion for amazing amounts of time,
History: Not much too tell. The amlek lived peacefully and prosperously, until the collapse, and once said collapse occurred, These three fled the to the jungle, in hopes of surviving there. It is unknown wether any other survivors exist.
Behavior: Amwren:
a very sloppy melee style, but an accurate ranged performance.
Fora:
Expert sword fighting, but sloppy aim and very overconfident. Fights with quick strikes and constant movement.
Kalip
Kalip Is a balanced fighter, possessing proficient skill in both ranged and melee combat.
Type: Survivor
Other: My first in depth role play, so go easy on me.
Bony78
_________________________________Ferdnian
Amount: 1
Individuals:Cpl Ferlinyx
Average Height: 1m
Average Weight: 30KG
Picture and short description:
Biology: Little Fat,Short,Have a mouth like Aves.
History:Cpl Ferlinyx is the last Ferdnian.He was the member of Gravity Squad.The Gravity Squad is one of the elite squad in the universe,but all the member of Gravity Squad is missing,so he travel around the universe just to looking for them.He's good at observating so he know what enemy does.Thats make him capable surviving the infected.
Average Behavior: Discipline,Strong,Brave.
Type: Survivor
Other:He always in the Infected Zone just to search member of Gravity Squad that still alive.
_________________________________Fortops
Amount: 10
Individuals: Lt Toperns - He was commanding 9 Fortops Soldier.
Average Height: 80 Cm
Average Weight: 28 Kg
Picture and short description:
Biology: Fortops is omnivore,they eat fruit and meat.They have a sucking mouth.Their colour is perfect for camouflage in forest and muds.
History: He was the member of Gravity Squad.But all the Gravity Squad is missing now,so he must survive alone,until he find a group of Fortops Soldier.Like Cpl Ferlinyx he's searching Gravity Squad.But its seem they never met excep Colononel Burton.
Average Behavior: Good at commanding,Smart,Strong,A little bit selfish.
Type: Survivor
Other: He travel to Infected Zone just to search the Gravity Squad.But he only found Colonel Burton.
_________________________________Razorn
Amount: 8
Individuals: Colonel Burton with 7 Razorn Special Forces
Average Height: 1.25 M
Average Weight: 49 KG
Picture and short description:
The image in above is the picture of Gravity Guardian 32 with Colonel Burton,Cpl Ferlinyx and Lt Toperns before the Infection Begins.
Biology: Razor Claw,Carnivore,Bipedal.
History: He is the elite soldier of Razorn Empire.Because he's loyalty the Razorn Empire give him a battle suit named Royal Warrior.This suit will give him armor plus being respect by Razorn Soldier.He was surviving in Razorn Homeworld with 7 Razorn Special Forces until Lt Toperns met him in the Town Hall.
Average Behavior: Little bit agressive,Always Protect his friend,Very loyal,Strong,Smart.
Type: Survivor
Other: He found 7 Razorn Special Forces in the city and he team up with them to survive.After surviving for so long he met Lt Toperns.Then they decide to search other Gravity Squad member.
WalrusMachete
_________________________________The Ontrax
Amount: 4-64 (60 were put in stasis chambers on various planets, unknown if alive.)
Individuals
Scout Commander 4675:
4675, known as "4", was the first Ontrax to sight the disease. He was the one who led the research in stasis and ultimately saved many lives. After losing contact with most of the colonies, 4 led hundreds or his race to the safe zone, but the disease took it's toll and only three others got out in a pod before the ship was overrun.
Scientist 3442
During the Fall of Ciris, 3442 escaped with a merchant. The merchant died of mysterious circumstances, and he was found after two months alone in the ship by 4.
Average Height
About 6'5"
Average Weight
About 530 lb.
Description
The Ontrax are a race of humanoid insects. With two small, extremely strong arms, and two strong legs, Ontrax are a force to be reckoned with. Most Ontrax favor their antennae over their six eyes.
Biology
Ontrax have extremely heavy and rugged exoskeletons, at a price. As they breathe hydrogen, even a spark can incapacitate a soldier for a good day, as such, all wear breathing apparatus. Most Ontrax can survive 3 minutes in space,but over a year if they have hydrogen masks.
History
The Ontrax were very religious creatures, they believed their homeworld, Ciris, was the center of the galaxy. Over time, the Ontrax developed a large empire devoted to spreading faith of Spode. This went on until the Fall of Ciris, which caused many to flee and as such, the empire was demolished.
Average Behavior
Ontrax love to fight in games of will. Many compare strategy tactics and debate. Children are unwelcome, and always given hard labor. The Queen produces most of the population, the last remaining Queen is somewhere in a stasis cell, where her state is unknown.
Type:
Survivor
Other:
With the Queen gone, the Ontrax must make independent decisions, which is an imposing task for many.
caradickid
_________________________________Golden Horndragon
Amount: 10
Individuals:
President Gol
The president is the leader of the remaining Golden Horndragon. He and his family survived the attack and are now constantly wearing disease-proof suits.
Commander Twell
Twell leads whatever is left of the army and usually has some kind of weapon with him to fight.
Average Height: 3 ft.
Average Weight: 89 lbs.
Picture and short description: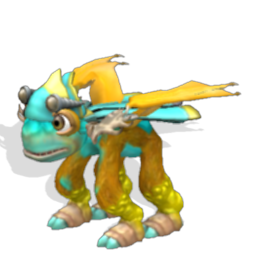 The Golden Horndragon
Biology: Golden Horndragons have two horns which are used for attacking, and two wings which allow them to fly. They do not have ears and sense vibrations like snakes to hear instead. They have very good eyesight and powerful feet to jump very high. Golden Horndragons have a medium sized brain about the sixe of a human's. They have 2 bladders. Golden Horndragons breathe Oxygen and drink water.
History: Many thousands of years ago the Golden Horndragon lived on their homeplanet. They lived there for a while, keeping calm and peace to their area of the galaxy while quietly expanding. Then the disease came and neary wiped out their whole species. Their technology could not save them and they died by the millions.
Average Behavior: Golden Horndragon are not very aggressive despite their appearance and diet of carnivores. They usually eat fish over meats. Golden Horndragon are persistant and hardworking people who stand up in the name of justice for many things.
Type: Survivor
Other: They enjoy music.
_________________________________Canamus
Amount: 10
Individuals:
Tue
Tue is not a famous individual but is just weird in terms of the Canamus. He may even be insane, or infected for all we know, but he's in the territory...
The Scientist
The Scientist is a Canamus scientist. No one honestly knows if he has a real name or anything of the sort... He is a helpful individual who is smarter than an average Canamus.
Melius Scenmy
As with the Canamus, the president was lucky enough to survive with the citizens. Melius Scenmy is one of the few female presidents of the Canamus Republic. She is a cunning leader who uses presidential tools to keep her empire in check.
Byte
Byte, as he is named, is a Tyrannosaurus Rex that is a citizen of the Canamus Republic, and one of the last 2 surviving. Byte is aggressive but can be calmed easily.
Average Height: 4 feet
Average Weight: 250 lbs.
Picture and short description: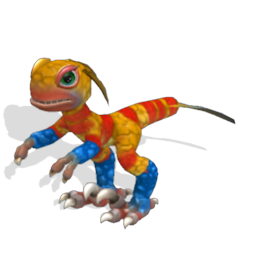 The Canamus look like tropical colored velociraptors.
Biology: Canamus have a similar biology to velociraptors, so they are pretty average. They have moderate strength, high speed, high agility and persistence. They have powerful lungs and large brains to hold much information and they are quite smart.
History: The Canamus were a conquering and powerful species back in the galaxy's glory days. But when the disease came in, they tried to bravely and stupidly exterminate it, but many became infected and the species had to retreat sadly.
Average Behavior: Canamus are brave people. However, they may act rash sometimes and are easily angered. They take advantage of many things for some reason. Canamus fight in large numbers and persistently, sending in more and more people and much forgetting tactics. They relied on their strong numbers. When they do use tactics, their most common battle style is to hide behind something and lob bombs or projectiles at the enemy.
Type: Survivor
Other: Por que, Zandoo?
_________________________________Grassy & Pepy
Amount: 12 ( 2 are outside of DPA territory and stuck in a safehold spaceship in another galaxy )
Individuals:
Heron
That guy from DCVI. He is a pepy space captain, one of the youngest at the age of 12. Heron can fire lightning and fire blasts.
Sir Kyru Myris
The Grassy leader. He has a cape with a sword in it.
Admiral shilusu
A war hardened Grassy. He also has a lightning sword.
Sparky
The Pepy leader.
Canteen
Canteen is a different species which is commonly known a Lalalalal. He is a smart fellow with a chemistry set. He is only 9.
Galactic
Galactic is a good fighter and a Pepy. Galactic is 17.
Average Height: Grassy: 2 ft. Pepy: 3 ft.
Average Weight: All: 120 lbs.
Picture and short description: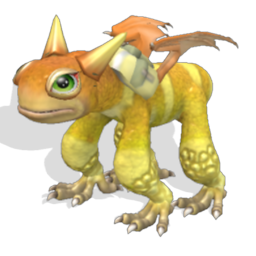 Heron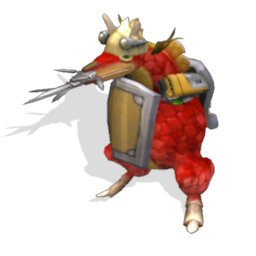 Shilusu ( with sword )
Grassy ( species )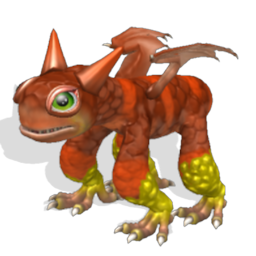 Pepy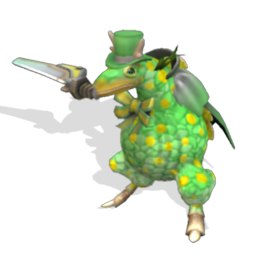 Sir Kyru Myris ( with sword )
Biology: Grassy have a similar organ structure to humans, but they have 3 bladders. I wonder why. Pepy have a larger liver, 3 intestinal structures, and they have no ears. They sense sounds through their wings. Canteen follows a similar biology. They are all carnivores/omnivores. Grassy are agile and Pepy can fly.
History: These guys were originally seperate empires, but they joined together to combat the virus. They lost thousands of men. Supposedly, the Grassy leaders and Heron have gone on a inter-universal journey and fought a flying whale with Ms. Melius Scenmy.
Average Behavior: They are all quite kind people but some are irritable, liek Admiral Shilusu. They all have a passion for science and none follow a religion. When they fight, they fight together.
Type: Survivor, universal traveler
Other: They like to eat spammers, cooked and boiled.
JawLord
_________________________________Splites
Amount: 7
Individuals:
Commander Shiftly
in charge of the last of the race brave leader
Lady Insania
one of the most erratic of the group some say it was too much strain on her minds the leaving the planet
Dr.Meiching
the physican and zooligist of the group by far the most wise
Olarick
Old war vetran has the most tactical experiance but also cant remember have of it most of the time
Average Height: 5ish ft
Average Weight: 150
Picture and short description: (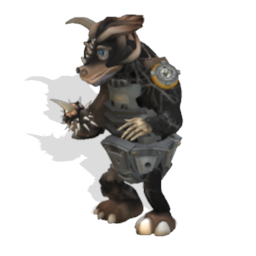 (sorry best viewed in editor)
most split peronality as you can get unpredictable too
Biology: they are of two minds literally! they hace two seperate brains that intersect one for warfare, and the other for peace the right arm is actually a stinger used to paralyze things the way the posion works is that the object when stabbed is paralized but can feel everything around them this help with torture to criminals!
Type: Chaotic neutral
History: Horror to enimies saints to allies split down the middle when the disease struck they tried to quaritine the disease and then they tried to study it but for no avalil it spread quickly decimating cities in hours so the order was given out to make a band of survivors to seek the center of the galaxy for safety
Average Behavior: (somewhat erratic I mean one second they could be picking dasiys and singing and the next they could be gutting you very angerally
Other: Any extra info you want the galaxy to see?they brought two pughogs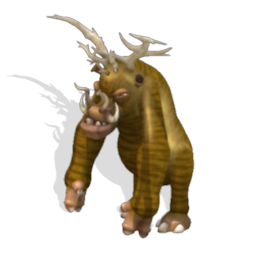 Apes for food and labor
_________________________________Sporatic
Amount: 10
Individuals: Co President Soooloon The one headed for The DPA capital with jewels for trade and such
Co president Corgaass the one headed to the residential planet
Average Height: 3 feet
Average Weight: 20 pounds
Picture and short description: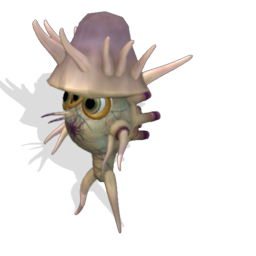 Biology: (The sporatic are a race of fungi fish there for they have a mushroom like cap that acts as a floating device They have three eyes that can see well in murky water they have jets on their backs to move around underwater they have 16 tentacles ten on on their cap and four arm-like appendages and two for rudimentary legs they are quite fragile being made mostly out of soft tissue)
History: (it is said that a ship exploded over their planet dropping a monolith in the shallow water now a sporatic happened upon it and jumped through the the hole in it almost instantly it gained consciousness and intelligence but however there was also downside it could no longer evolve so it was stuck it its fragile form but where it lacked in muscle it made up with brains the species advanced very well outsmarting their predators and coming up with new technologies such as molecular fusion water tension travel and such now when they heard about the disease they scoffed since they lived under water what harm could befall them the other species of the galaxy didnt even kn ow they existed but as the infection tore up space ships began to battle on the sporatics planet as ships exploded he reamins of the infected fell into the water and the fish ate the infected thus passing the infection into the sporatic the quickly reacted going in to ships now when I say ships I really mean giant moving spheres of water with sporatic swimming in them now they stared out with about 500 individuals biut the great sea monster infected and insane rose up and knocked down many a ship out of their escaping fleet as they headed toward dPA territory roaming infected ships bandits and some sick jerky species reduced their fleet now as they approached the center there are ony two ships and 10 left )
Average Behavior: (actually quite peacefull and tolerant of most species but the they can be pushed over the edge
Type: Survivor
Other: well they are aqadtic
_________________________________Artinian
Amount: Well, I was going to say about 150 million, but you don't want me to. Is it okay if I only control a few, and still have like, ten left?
Individuals: Ambassador Arck Sinri. He is well equipped, with a small phaser and a short energy javelin. He also is trained in driving standard designed spacecraft, while the others are only familiar with Artinian brands. Tori Rafiol. She's the Marksman of the group, and prefers to take the role of scout, possessing light clothing and a LR-270 Drakon, with about 40 rounds typically. Orsun Milagente. He acts as backup for Arck. Possessing only a energy sword and a piece of mesh armor, he is extremely skilled with a blade, more so then usual. His family heritage can be traced to the early days of Artinian culture.
Average Height: 5' 2"
Average Weight: 210 Ib
Picture and short description:
Clicky picture =>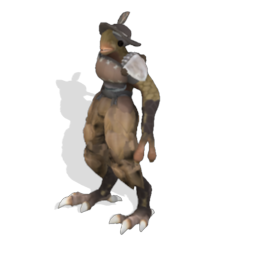 Artinians are relatively young in their stellar community, but after entering the stars, the disease quickly took over and in a attempt to save their homeworld, they evacuated immediately, leaving the planet still healthy. However, before they left, they initiated a program that would create genetic clones of anyone who volunteered over the centuries, waiting to be reanimated. However, it has been generations, and the only survivors have long forgotten the location of their home world. With few remaining, there are among a few that are looking for the location, so that once the disease is destroyed, They may return and activate the last step of the cloning process. Among these few are Ambassador Arck Sinri, Tori Rafiol, and Orsun Milagente. The Ambassasdor acts as the small groups leader and Diplomat, as he is the last of this training, and Tori and Orsun are advocates.
Biology: Artinians are a very well built species, and have traits that only the toughest species have. Their heart is located directly in the center of their chest, and their lungs are directly below it, as well their stomach. This area is surrounded by a thick, sturdy rib cage. Their brain is located in their skull, and their bladder, liver, kidneys, and sex organs are located in their lower abdomen. They also possess a large, one foot long pair of two fingers on each hand, which serve as defense and graspers. Other then that, there is nothing else they use to defend themselves with other then tools they make and use.
History: Whoops, are already talked about this above.
Average Behavior: Artinians are a hat loving, friendly bunch, but enjoy engaging in the past time of sword fighting. Although never an overly aggressive species, throughout their evolution weapons such as these served great importance, and the originally serious practice, had developed into a generally non-dangerous, but competitive sport that is present throughout all parts of their culture. They are typically extremely skilled with a blade, but are peaceful and diplomatic unless directly attacked.
Type: Survivor
Other: More habitable areas.